Dacă vrei să ai o creștere constantă în forma fizică, în productivitate sau pur și simplu în starea ta de bine, îți recomand să acorzi o atenție sporită somnului.  Somnul e o "ustensilă" vitală, importantă în viața noastră și una dintre cele mai neglijate.
Am scris un alt articol despre somn în care am precizat fazele lui, importanța, tehnicile generatoare de somn aici.
Sunt fascinat în ultima vreme de cum să facem ceea ce facem cât mai eficient și cum pot îmbunătății fiecare activitate în care sunt implicat. Mai departe voi prezenta câteva ustensile pe care mi le voi achiziționa, în timp, care au legătură cu îmbunătățirea somnului:
SLEEP MASTER SLEEP MASK


Mască de pus pe mufă ca să nu-ți intre lumina-n ochi și îți acoperă și urechile pentru economie de sunet. Să nu te mai deranjeze când aprinde iubita ta lumina, când latră câinele vecinilor sau se zbenguie puradeii deasupra ta. E ca și cum ți-ai da reset de la 2 simțuri înainte și în timp ce dormi.
CHILLI PAD


Dacă ești genul care-l trage răcorica la șale sau își supra încălzește corpul că nu s-a epilat de 3 veacuri, atunci e bună treaba asta să o pui sub saltea. Șmecheria e că poate să dea răcoare pe jumătatea ta de pat și sub iubita ta căldură. Asta când nu ai chef să o ții tu în brațe să o încălzești cum se cuvine că ai concurs în weekend. E cam scumpă pentru bugetul meu, deci s-ar putea să mă acopăr eu cu o pătură și jumătatea mea cu altă pătură. Face bine la buget.
 MACK'S PILLOW SOFT SILICONE EARPLUG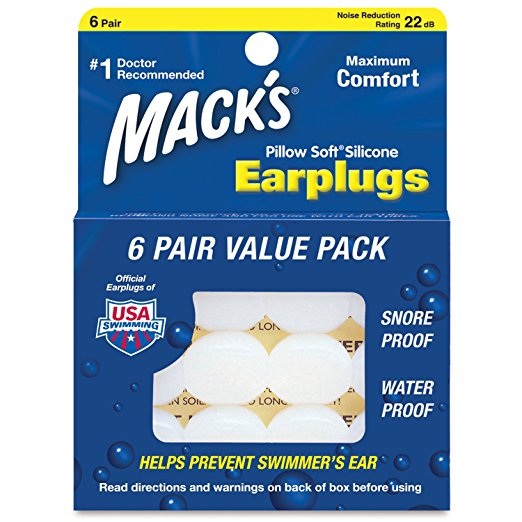 Dopuri din silicon pentru urechile tale mari și clăpăuge. Adică ale mele. Iau mulajul urechilor. Nu sunt niște dopuri ca pentru toate urechile sunt per-so-na-li-za-bi-le.
LEACURI BĂBEȘTI PENTRU UN SOMN LINIȘTIT
Miere + oțet din cidru de mere – Leacul nr.1 DIY pentru atunci când nu ai chef să numeri oi și totuși vrei să adormi mai rapid.
Yogi Soothing Caramel Bedtime Tea – Leacul #2 DIY pentru atunci când vrei să adormi repede și să pășești cu bine în lumea viselor.
Idei prezentate în cartea Tools Of Titans al lui Timothy Ferriss.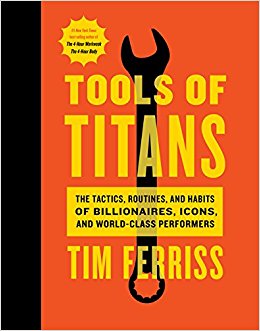 Tools of Titans
Tim Ferriss

"For the last two years, I've interviewed more than 200 world-class performers for my podcast, The Tim Ferriss Show. The guests range from super celebs (Jamie Foxx, Arnold Schwarzenegger, etc.) and athletes (icons of powerlifting, gymnastics, surfing, etc.) to legendary Special Operations commanders and black-market biochemists. For most of my guests, it's the first time they've agreed to a two-to-three-hour interview. This unusual depth has helped make The Tim Ferriss Show the first business/interview podcast to pass 100 million downloads.
"This book contains the distilled tools, tactics, and 'inside baseball' you won't find anywhere else. It also includes new tips from past guests, and life lessons from new 'guests' you haven't met.
"What makes the show different is a relentless focus on actionable details. This is reflected in the questions. For example: What do these people do in the first sixty minutes of each morning? What do their workout routines look like, and why? What books have they gifted most to other people? What are the biggest wastes of time for novices in their field? What supplements do they take on a daily basis?
"I don't view myself as an interviewer. I view myself as an experimenter. If I can't test something and replicate results in the messy reality of everyday life, I'm not interested.
"Everything within these pages has been vetted, explored, and applied to my own life in some fashion. I've used dozens of the tactics and philosophies in high-stakes negotiations, high-risk environments, or large business dealings. The lessons have made me millions of dollars and saved me years of wasted effort and frustration.
"I created this book, my ultimate notebook of high-leverage tools, for myself. It's changed my life, and I hope the same for you."